Short Film Competition | Program 1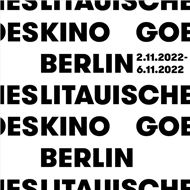 Vorstellung am 04.11.2022
Infos
Litauen 2022
Sprache(OF): litauisch
93 min
Zur Website des Filmes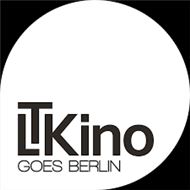 12th Lithuanian Film Festival "Litauisches Kino Goes Berlin"
Eine Kurzfilmauswahl der letzten zwei Jahre.
Die Zuschauer können am Ende ihren Lieblingsfilm wählen, dessen Regisseur einen spannenden Preis erhalten wird.
* Mothers / Motinos, D: Birutė Kapustinskaitė, 15'
* Time Will Come / Laikas dar ateis, D: Mija Kembrė, 18'
* Last Time / Paskutinis kartas, D: Rinaldas Tomaševičius, 18'
* Fear / Baimė, D: Julius Zubavičius, Antanas Skučas, 4'
* I Was Max / Aš buvau Maksas, D: Lukas Kacinauskas, 21'
* Before Pandemic and War, There Were Bed Bugs and Love! / Prieš karą ir pandemiją buvo meilė ir blakės!, D: Nuruzzaman Khan, 17'
_______
MOTHERS / MOTINOS
Comedy / Relationship-Drama, D: Birutė Kapustinskaitė, 2021, 15', LT
Director / Writer: Birutė Kapustinskaitė
DOP: Vytautas Katkus
Editor: Gabrielė Urbonaitė
Music Composer / Sound Designer: Dominyka Adomaitytė
Production: Artbox
Producer: Rūta Petronytė, Kęstutis Drazdauskas
Contact: Lighs On Film
Cast: Aldona Vilutytė, Laima Akstinaitė, Felipe Souza Melo, Dovilė Šilkaitytė
Aldona is the single mother of Miglė, who will soon become a mother herself. When her daughter comes for a weekend visit during the last days of her pregnancy, Aldona tries to show how much she cares but instead starts to control Miglė, continuously crossing her boundaries.
Aldona ist alleinerziehende Mutter von Miglė, die bald selbst Mutter werden wird. Als ihre Tochter kurz vor der Entbindung für ein Wochenende zu Besuch kommt, versucht Aldona ihr ihre ganze Fürsorge zu zeigen, doch ganz im Gegenteil fängt sie damit an, Miglė zu kontrollieren und ständig ihre Grenzen zu überschreiten.
Trailer: https://www.youtube.com/watch?v=vwaIFdp3lq8&feature=emb_imp_woyt
_____________________
TIME WILL COME / LAIKAS DAR ATEIS
Mystical Drama, D: Mija Kembrė, 2022, 18', LT
Director: Mija Kembrė
DOP / Editor: Vytenis Kriščiūnas
Sound Designer: Jonas Parfionov
Production: LMTA
Producer / Contact: Lineta Lasiauskaitė
Cast: Aistė Zabotkaitė, Rytis Saladžius
While having lunch on a distant roadside, Dovydas sees an extravagant young woman, Aistė, wandering on the horizon. He agrees to give her a ride to the nearest café where she rushes to watch a TV show about herself. Soon, the tension between them raises a question: are they indeed just strangers to one another?
Während Dovydas auf einer entlegenen Straße zu Mittag isst, sieht er eine auffällige junge Frau, Aistė, in der Ferne umherwandern. Er bietet ihr an, sie zum nächstgelegenen Café zu fahren, wo sie nichts Eiligeres zu tun hat, als eine TV-Sendung über sich selbst anzusehen. Schon bald wirft die Spannung zwischen den beiden eine Frage auf: Kennen die beiden sich wirklich nicht?
Trailer: https://vimeo.com/752901794
________________
LAST TIME / PASKUTINIS KARTAS
Drama, D: Rinaldas Tomaševičius, 2021, 18', LT
Director / Writer / Editor: Rinaldas Tomaševičius
DOP: Nojus Drasutis
Sound Designer: Vilius Daumantas
Production: LMTA
Producer: Lineta Lasiauskaitė
Contact: Lineta Lasiauskaitė
Cast: Jonas Golubovskis, Sofija Gedgaudaitė, Mantas Pauliukonis
Tadas, his pregnant girlfriend Grėtė, and his friend Robis live in an abandoned house. When the couple decides to go on a course for addiction treatment and escape the surrounding hell, Tadas comes up with a plan to make money to start their treatment. They just get tempted to get high one last time.
Tadas, seine schwangere Freundin Grėtė und sein Freund Robis leben in einem verlassenen Haus. Als das Paar beschließt, eine Suchttherapie zu beginnen und der sie umgebenden Hölle zu entfliehen, heckt Tadas einen Plan aus, um Geld für den Beginn der Therapie zu verdienen. Doch dann kommen sie ein letztes Mal in Versuchung, high zu werden.
Trailer: https://m.youtube.com/watch?v=kiSJ4jimsiw
______________
FEAR / BAIMĖ
Animation, D: Julius Zubavičius, Antanas Skučas, 2022, 4', LT
Directors / Writer: Julius Zubavičius, Antanas Skučas
Editor: Antanas Skučas
Music Composer: Julius Zubavičius, Dalius Naujokaitis, Welf Dorr
Sound Designer: Julius Zubavičius
Production / Contact: Tylus kinas
Vocals: Jiddu Krishnamurti
A short animation inspired by Jiddu Krishnamurti, whose timeless words explore the nature of fear and its effects on our lives.
Ein kurzer Animationsfilm, inspiriert von Jiddu Krishnamurtis zeitlosen Worten über das Wesen der Angst und ihre Auswirkung auf unser Leben.
___________
I WAS MAX / AŠ BUVAU MAKSAS
Drama / Queer, D: Lukas Kacinauskas, 2021, 21', LT
Director / Writer / Editor: Lukas Kacinauskas
DOP: Meida Lileikytė
Sound Designer: Mindaugas Juška
Production: LMTA
Producer: Laura Vrubliauskaitė
Contact: m-films
Cast: Šarūnas Zenkevičius, Matas Dirginčius
Maksas goes on a date with Tadas, whom he met online. Maksas is timid, so Tadas takes the initiative, and they embark on a night ride around the city.
Maksas hat ein Date mit Tadas, den er im Internet kennengelernt hat. Maksas ist schüchtern, also ergreift Tadas die Initiative, und die gemeinsame Tour durch die nächtliche Stadt beginnt.
Trailer: https://vimeo.com/557121697
_______________
BEFORE PANDEMIC AND WAR, THERE WERE BED BUGS AND LOVE! / PRIEŠ KARĄ IR PANDEMIJĄ BUVO MEILĖ IR BLAKĖS!
Documentary, D: Nuruzzaman Khan, 2022, 17', LT / BD
Director / DOP / Editor: Nuruzzaman Khan
Writers: Nuruzzaman Khan, Akvilė Žilionytė
Music Composer: Ghetto Ference
Production: Artišokai, Zzaman Film
Contact: Akvilė Žilionytė
They dreamt of a life together between Bangladesh and Lithuania: to make films together, open a restaurant and adopt orphans. However, things ended up differently. Now, the filmmaker looks back on his life and the poetry of the broken relationship.
Sie träumten von einem gemeinsamen Leben zwischen Bangladesch und Litauen: Sie wollten gemeinsam Filme drehen, ein Restaurant eröffnen und Waisenkinder adoptieren. Doch es kam anders. Nun blickt der Filmemacher auf sein Leben und die Poesie seiner zerbrochenen Beziehung zurück.