FRACTO Filmfestival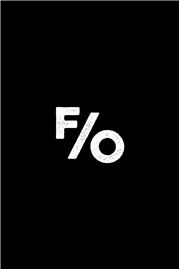 Vorstellungen vom 01.01.2010 bis zum 27.05.2018.
Infos
Zur Website des Filmes
FRACTO
.... is an annual Experimental Film Encounter which will be held at ACUD Cinema & Studio Berlin.
The second edition will present film screenings,curated programs,lectures and moderated Artist Talks.
"THE APPARATUS AS AN ECCENTRIC PERFORMER WITHIN THE FILM"
FRACTO seeks to reflect upon the techno-attitude that directs film towards the demands of its apparatus, constantly floating as a supreme and fragmented perceptual eye. In this configuration perceptual contingency is ultimately conceived as a totalizing point of view—seemingly seeking primarily itself—instead of folding in on specific meanings conveyed by a clear distance from medium.
Programm ACUDkino:
Fr 25.05.
19,00 SELECTION #2 - The unrestrained Camera OmeU
19,50 SELECTION #3 - A Cure for Spectres OmeU
20,30 SELECTION #4 - The Arts of Projection OmeU
21,30 SPECIAL PROGRAMME #2 - Dissolution(s) OmeU

Sa 26.05.
19,00 SELECTION #5 - Palimsets OmeU
19,45 SELECTION #6 - Songs for the Algorithm Age OmeU
20,20 SELECTION #7 - Time Folds OmeU
21,15 SELECTION #8 - Acts & Sensations OmeU
22,10 SELECTION #9 - I see a Darkness OmeU
23,30 SELECTION #10 - Human updated OmeU
So 27.05.
19,45 SELECTION #13 - Colour Wheel OmeU
20,45 SELECTION #14 - Landscape Translations OmeU
22,15 SELECTION #15 - Flowing OmeU