FRACTOfilm Festival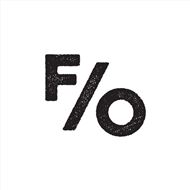 Vorstellungen vom 01.01.2010 bis zum 21.05.2017.
Infos
Zur Website des Filmes
Trailer ansehen
Fracto is a 2 day encounter inviting filmmakers to present their work and discuss contemporary means of audiovisual experimentation whose first edition will take place on May 20th/21st at ACUD macht neu, Berlin.
In times of ever-present cameras and a constant stream of seemingly self-propagating moving images we have become accustomed to a remediatized experience of reality, where time and space lose their coordinates. Exceeding an entirely negative conception of today's perceptual landscape, how can the reconfiguration of audiovisual media and technologies therein be a productive foundation for new means of ever-changing and heterogeneous narratives?
How can this landscape be reflected, dissolved or disrupted in film itself?
What are the appropriate means of sorting and resetting these influences, and what – if any – other modes of representation emerge between mere categories of newness and obsolescence, documentary, fictional, poetic, latent or evident imagery?
SATURDAY MAY 20TH
Please note that we will start sharp!
19:00: OPENING
19:15-19:40: PROGRAM 1 / »THE TWO SIGHTS«
19:40-20:10: PROGRAM 2 / »… AND THE LAST REMNANTS MEMORY DESTROYS«
Break: 10min
20:20-21:00: PROGRAM 3 / »THRESHOLDS«
_________________________________________________________________________
ACUD STUDIO – »BERLIN-BASED«
SPECIAL SCREENINGS / LIVE CINEMA PERFORMANCE / ARTIST TALKS
21:30-22:00: ANOUK DE CLERCQ screenings + artist talk moderated by Tommaso Isabella
22:00-22:20: JAMES EDMONDS
22:45-23:30: OJOBOCA (Anja Dornieden and Juan David Gonzalez Monroy) dual 16mm projector performance + artist talk moderated by Tommaso Isabella
_________________________________________________________________________
SUNDAY MAY 21ST
19:00-19:45: PROGRAM 4 / »ATLAS«
Break: 10min
19:55-20:35: PROGRAM 5 / »FOUR ENCHANTMENTS«
Break: 10min
20:45-21:25: PROGRAM 6 / »THIS IS ME«
Break: 10min
21:35-22:10: PROGRAM 7 / »CARNIVOROUS APPARATUS«
Break: 10min
22:20-23:05: PROGRAM 8 / »PERCEPTUAL LANDSCAPE«
23:05-23:45: PROGRAM 9 / »CHANCE ENCOUNTERS«
- - - - - - - - - - - - - - - - - - - - - - - - - - - -
One day pass = 10€ (incl. the full program of one evening / online reservation possible, check Sat. / Sun. from 7pm)
Two day pass = 16€ (only available at the door)
Just the Special Program »Berlin-based« (Sat. 09:30pm / ACUD Studio / only available at the door) = 8€
Late Sunday Program (from 09:30pm / online reservation possible) = 8€
**It's possible to attend the Festival for just single sections but please understand that we can only ticket you as mentioned above.
- - - - - - - - - - - - - - - - - - - - - - - - - - - -