Pictoplasma Festival | FREE ONLINE BROADCAST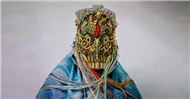 Infos
Zur Website des Filmes
If this year won't allow you to come to Pictoplasma, Pictoplasma will simply have to come to you:
Our first ever, fully digital 'Pictoplasma in Isolation' awaits all character pioneers, creatives and enthusiasts for a special celebration of contemporary character design and art. Coming September we'll be live-broadcasting 2 full days worth of character inspiration, with more than 30 artist talks, fresh animation screenings, a special symposium, spreading visual greatness and inspiration into the safe space of your own four walls, no matter where you are,…
… ALL FOR FREE!
Wir sehen uns wieder am 13. Mai 2021 real und im Kino. Wir freuen uns auf Euch!