We Ourselves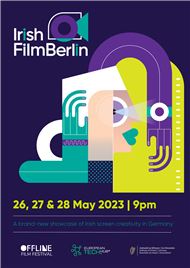 Infos
Irland
Sprache(OF): englisch
Regie: Paul Mercier
96 min
Zur Website des Filmes
A showcase of Irish screen creativity in Germany
** German Premiere **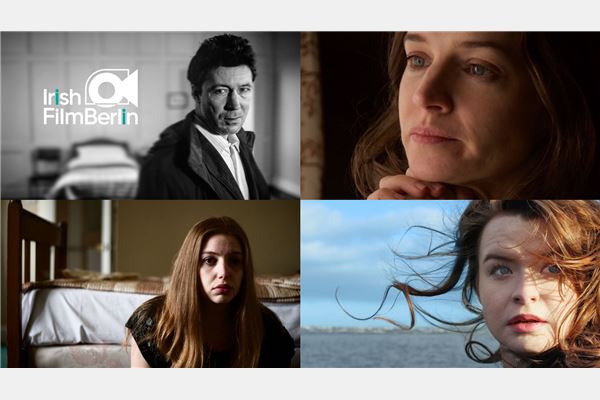 We Ourselves is a formally unconventional film dealing with the lives of a group of seven friends over a period of more than two decades. In consecutive monologues, the film tells the story of seven Irish characters who worked together for a time in a factory in Germany before separating to develop their individual lives and careers as teachers, actors, lawyers, computer programmers and civil servants. This is an intimate drama about identity, love and loss told from the perspective of people who value their friendships and their Irishness but who ultimately feel isolated and in exile.
Written and directed by Paul Mercier (Pursuit, Studs) the film creates a generous space for the acting talents of new and established Irish actors Caitríona Ennis, Gavin Drea, Seána Kerslake, Paul Reid, Catherine Walker, Aidan Gillen and Declan Conlon.
_______________________________
Irish Film Berlin will be an exciting showcase of Irish screen creativity taking place on 26, 27 and 28 May at Berlin´s arthouse cinema, ACUDkino.
Irish Film Berlin will bring a group of Irish filmmakers to Berlin - to showcase their films in a specially-curated festival. The curator of the festival is OFFline Film Festival. OFFline - based in Birr in the heartlands of Ireland – has been bringing cultural cinema to Irish audiences since 2010.
The Berlin festival screenings will this year have a "Made in Midlands" theme and will feature hand-picked award-winning films distilled from past festivals including: FilmOffaly bursary films, Screen Ireland-funded shorts, and OFFline Animation Residency shorts as well as some independent productions - all created since OFFline's inception in 2010.
Gary Hoctor is Festival Director of OFFline:
"We are delighted to reintroduce an Irish film festival to Berlin following in the footsteps of the long running Shebeen Flick Irish film festival which ended in 2018. Our "Made in Midlands" programme is made up of short films, features, live-action and animation, either made by Offaly filmmakers or made in the Midlands. The opportunity to give a new and wider platform to these films was one we were pleased to embrace."
"A return visit by Berlin filmmakers to Ireland is anticipated for October, with a special programme of German films to be shown at OFFline Film Festival 2023 in Birr."
Irish Film Berlin is the initiative of Denis Madden, director of European Tech Hub Network, based in Birr and Berlin. A supporter of stronger Irish-German cultural and business relationships, Denis is keen to bring the film talent of the Irish midlands to his Berlin base and vice versa.
Denis Madden, Festival Promoter:
"With the huge focus on and success of the Irish film industry this year, and no regular screenings of Irish films in Berlin, it feels like the perfect time to re-establish a showcase festival. Irish and German filmmakers will get to meet their counterparts where the seeds of future collaborations will find fertile ground."
"While our first event will have a "Made In Midlands" programme focus, plans for future events will reflect the wider Irish film catalogue and we will hold events in other German cities. An additional objective this year is also to build a sustainable festival team of film lovers and filmmakers to support film events and industry connections in future years. In a nutshell though, this year is about bringing great festival films from Birr to Berlin, and Berlin films to Birr."
Irish Film Berlin is a collaboration between European Tech Hub and OFFline Film Festival and is kindly supported by the Irish Embassy Berlin and other private sponsors.
The full programme for Irish Film Berlin will be announced on Friday 21 April.
For more information; visit http://irishfilmberlin.ie/