Short Film Competition | Program 3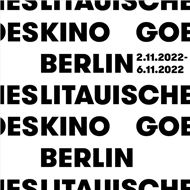 Vorstellung am 06.11.2022
Infos
Litauen 2022
Sprache(OF): litauisch
97 min
Zur Website des Filmes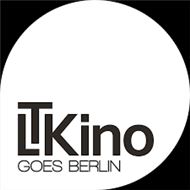 12th Lithuanian Film Festival "Litauisches Kino Goes Berlin"
Eine Kurzfilmauswahl der letzten zwei Jahre.
Die Zuschauer können am Ende ihren Lieblingsfilm wählen, dessen Regisseur einen spannenden Preis erhalten wird.
* Cherries / Uogos, D: Vytautas Katkus, 15'
* Once Upon a Vilnius / Čia buvo Vilnius, D: Eitvydas Doškus, 23'
* Sliding / Slankiojančios, D: Paulius Stankevičius, 17'
* BOS / BOS, D: Ramunė Čekuolytė, 21'
* And He Said Yes! /Ir jis ištarė "taip"!, D: Gintarė Parulytė, 21'
___________
CHERRIES / UOGOS
Drama, D: Vytautas Katkus, 2022, 15', LT
Director / Writer: Vytautas Katkus
DOP: Simonas Glinskis
Editor: Laurynas Bareiša
Sound Designer: Julius Grigelionis
Production: m-films
Producer: Marija Razgutė
Contact: Lights On Film
Cast: Vytautas Katkus, Viktoras Katkus
A recently retired father asks his son to help him pick cherries in the garden. However, the father is in no hurry to finish the job. While trying to catch up with his son, the cherries fade into the background.
Ein kürzlich pensionierter Vater bittet seinen Sohn, ihm beim Kirschenpflücken im Garten zu helfen. Der Vater hat es jedoch nicht eilig mit der Arbeit. Lieber versucht er, sich bei seinem Sohn nach dem neuesten Stand der Dinge zu erkundigen. Die Kirschen rücken dabei zunehmend in den Hintergrund.
Trailer: https://www.youtube.com/watch?v=egs_52gZcIg
_______________
ONCE UPON A VILNIUS / ČIA BUVO VILNIUS
Documentary, D: Eitvydas Doškus, 2022, 23', LT
Director / Writer / DOP: Eitvydas Doškus
Editors: Ignė Narbutaitė, Eitvydas Doškus
Music Composers / Sound Designers: Vygintas Kisevičius, Paulius Kilbauskas
Production: Just a Moment
Producer: Dagnė Vildžiūnaitė
Contact: Just a Moment
Vilnius is a city with a remarkable historical heritage and a unique character. Currently, it is undergoing many changes. Many of the traces of everyday life captured by the camera are gone. The film is a testimony to everything that has faded into oblivion. It is also a glimpse into what is yet to come.
Vilnius ist eine Stadt mit einem bemerkenswerten historischen Erbe und einzigartigem Charakter. Gegenwärtig ist sie zahlreichen Veränderungen unterworfen. Viele der von der Kamera eingefangenen Alltagsspuren sind verschwunden. Der Film ist ein Zeugnis für all das, was in Vergessenheit geraten ist. Er ist auch ein Blick auf das, was noch kommen wird.
Trailer: https://vimeo.com/756719938
__________________
SLIDING / SLANKIOJANČIOS
Drama, D: Paulius Stankevičius, 2021, 17', LT
Director / Writer / Editor: Paulius Stankevičius
DOP: Lina Margaitytė
Music Composer: Mindaugas Juška
Sound Designer: Kazimieras Čejauskas
Production: UAB "Tremora"
Producer: Laura Vrubliauskaitė, Ieva Norvilienė
Contact: Laura Vrubliauskaitė
Cast: Jurgita Maskoliūnaitė, Dainora Tautavičiūtė, Giedrius Arbačiauskas, Balys Latėnas, Sonata Visockaitė, Marius Gotbergas
When the sliding doors of the hospital entrance start to jam, newly hired nurse Marina tries to find someone to fix them, but her efforts are in vain. Soon the door starts causing chaos in the hospital.
Als die Schiebetüren des Krankenhauseingangs zu klemmen beginnen, versucht die neu eingestellte Krankenschwester Marina, jemanden zu finden, der sie repariert – ohne Erfolg. Bald schon sorgt die Tür für Chaos im Krankenhaus.
Trailer: https://youtu.be/Z2uEh4GXWIU
__________________
BOS / BOS
Documentary, D: Ramunė Čekuolytė, 2021, 21', LT
Director / Writer / Editor / Producer: Ramunė Čekuolytė
DOP: Laura Aliukonytė, Ramunė Čekuolytė
Music Composer: Ignas Juzokas
Sound Designer: Olga Bulygo
Contact: Ramunė Čekuolytė
For cynologists and felinologists, BOS stands for Best-Opposite-Sex. While females are awarded BOS most often, males usually get Best-of-Breed (BOB). The film follows two women who have dedicated their lives to their animals – becoming a "BOS(S)" in their own right.
In der Hunde- und Katzenlehre steht BOS für "Best-Opposite-Sex". Weibchen werden am häufigsten mit BOS ausgezeichnet, während Männchen in der Regel den Titel Best-of-Breed (BOB) erhalten. Der Film folgt zwei Frauen, die ihr Leben ihren Tieren gewidmet haben – und so selbst zum"BOS(S)" werden.
Trailer: https://www.youtube.com/watch?v=HpQxlATVv4o
_______________
AND HE SAID YES! / IR JIS IŠTARĖ "TAIP"!
Comedy / Relationship-Drama, D: Gintarė Parulytė, 2021, 22', LU
Director / Writer: Gintarė Parulytė
DOP: Nikos Andritsakis
Editor: Pia Dumont
Music Composer: Max Scheer
Sound Designer: Céline Bodson
Production: Red Lion
Producer: Jeanne Geiben, Vincent Quénault
Contact: Gintarė Parulytė
Cast: Elisabet Johannesdottir, Grégoire Colin, Philippe Caroit
New couple Greta, an Icelander, and Thanos, a Greek, want to get married. However, planning their big day soon ends up in a muddle of misunderstandings and disagreements.
Das junge Paar Greta, eine Isländerin, und Thanos, ein Grieche, wollen heiraten. Allerdings landet die Planung ihres großen Tages schon bald in einem Durcheinander aus Missverständnissen und Meinungsverschiedenheiten.