Oscar Night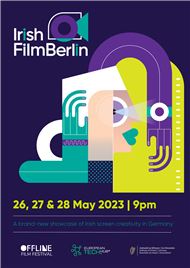 Vorstellung am 28.05.2023
Infos
Irland 2022
Sprachen(OF): englisch, irish gaelic
Regie: Colm Bairéad
Drehbuch: Claire Keegan, Colm Bairéad
Darsteller: Andrew Bennett, Carrie Crowley, Catherine Clinch
Zur Website des Filmes
IMDb (english)
A showcase of Irish screen creativity in Germany
An Irish Goodbye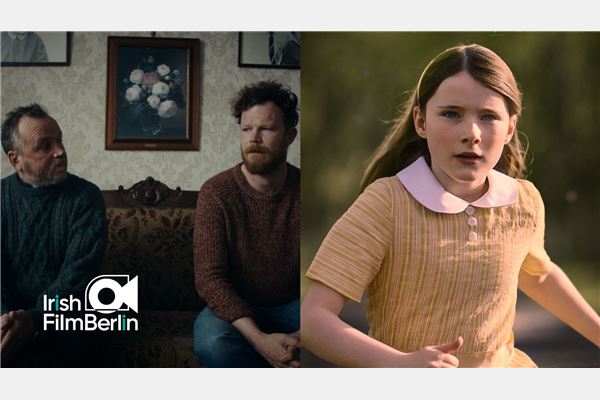 ----> Winner of the 2023 Oscar for Best Live-Action Short Film.
Following the reunion of estranged brothers Turlough and Lorcan following the untimely death of their mother. Under the watchful eye of Father O'Shea, the brothers' pained reunion is worsened by the fact Turlough must now make new care arrangements for Lorcan, who has Down Syndrome.
__________________
An Cailín Ciúin
(The Quiet Girl)
----> Nominated for the 95th Academy Awards in the 'International Feature Film' category of the Oscars.
Even before its release, Colm Bairéad's debut feature became one of the most lauded Irish films of recent years.
Adapted from Foster, a short story by Claire Keegan, it centres on nine-year-old Cáit, a shy and withdrawn child who receives scant attention or affection from a family ruled by an uncaring patriarch. When she is sent to spend the summer with her aunt Eibhlín (Carrie Crowley) and her husband Seán (Andrew Bennett), she comes out of her shell, blossoming in their care, especially when Seán's initial aloofness fades.
At the end of the summer, difficult decisions and realities must be faced. This is a work of small moments and details, anchored by Catherine Clinch's remarkable performance as the titular quiet girl, that make for a film of pure artistry, as uplifting as it is heartbreaking.
---
Plot: Set in 1981, this film tells the story of a young girl, Cáit, who is sent away for the summer from her dysfunctional family to live with "her mother's people". These are Seán and Eibhlín Cinnsealach; a middle-aged couple she has never met. Slowly, in the care of this couple, Cáit blossoms and discovers a new way of living, but in this house where affection grows and there are meant to be no secrets, she discovers one.