Wonderful Losers: A Different World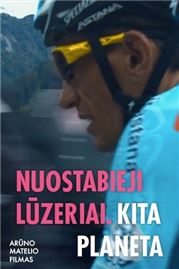 Vorstellung am 04.11.2018
Infos
Litauen, Kroatien, Lettland, Italien, Schweiz, Belgien 2017
Sprachen(OF): englisch, italienisch, litauisch, niederländisch
Regie: Arunas Matelis
Drehbuch: Arunas Matelis
Darsteller: Daniele Colli, Giovanni Tredici, Massimo Branca, Paolo Tiralongo
71 min
Zur Website des Filmes
Trailer ansehen
IMDb (english)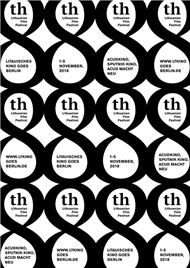 Litauisches Kino goes Berlin - Festival
2018 - FEATURE FILMS FESTIVAL PEARLS
Die jüngsten Highlights des litauischen Kinos. Alle Langfilme sind national und international gefeiert.
Man nennt sie Wasserträger, Domestiken, Gregarios oder Sancho Panzas des professionellen Radsports, die für ihren Team-Kapitän ihre Karrieren opfern.
Regisseur Arūnas Matelis hat diese "wundervollen Verlierer" sieben Jahre mit der Kamera begleitet.
Awards:
Warsaw International Film Festival 2017 – Best Documentary Award
Minsk International Film Festival 2017 – Best Documentary Film and Audience Award
Tallinn Black Nights Film Festival 2017
Trieste Film Festival 2018 – Best Documentary
Lithuanian Filmmakers Union Award 2017 – Best Lithuanian Film
Lithuanian National Film Award Silver Crane 2018 – Best Documentary, Best Music, People's Choice Award
---
Plot: They're called water carriers, domestics, 'gregarios', 'Sancho Panzas' of professional cycling. Always at the back of the group, with no right for a personal victory. These wonderful losers are the true warriors of professional cycling.