Visionär Opening Event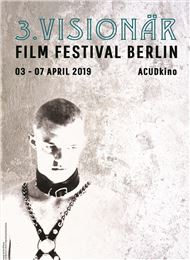 Vorstellung am 03.04.2019
Infos
Kanada 1991
Sprachen(OF): deutsch, englisch, spanisch
Regie: Bruce La Bruce
Drehbuch: Bruce La Bruce
Darsteller: Bruce La Bruce, Caroline Azar, G.B. Jones, Laurel Purvis
Zur Website des Filmes
IMDb (english)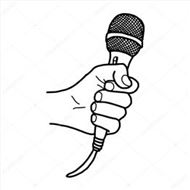 Visionär Film Festival
19:00: Greetings and prosecco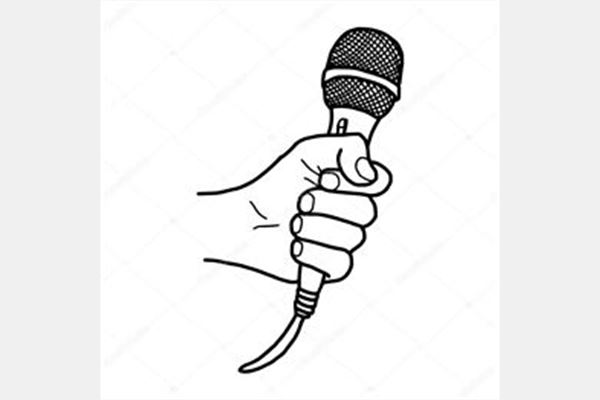 19:30: Kino Sonico with Frau W performing live on one of Stan Brakhage's short films (tba).
About Frau W: Marion Wörle aka Frau W is a computer musician and graphic designer based in Berlin. She plays solo, in ad-hoc ensembles and co-founded the ensemble gamut inc. gamut inc consists of a growing number of autonomous music robots, which are controlled from computer.
She writes music for film, music theater and radio plays.
About Stan Brakhage: was an American non-narrative filmmaker. He is one of the most important figures in 20th-century experimental film. Working for over 50 years, Brakhage created a conspicuous body of work, exploring a variety of formats, approaches and techniques that included handheld camerawork, painting directly onto celluloid, fast cutting, in-camera editing, scratching on film, collage film and the use of multiple exposures. Interested in mythology and inspired by music, poetry, and visual phenomena, Brakhage sought to reveal the universal, in particular exploring themes of birth, mortality, sexuality, and innocence.
20:00: Shorts from Madrid. Presentation of 3 short films in collaboration with the 21 SEMANA DEL CORTOMETRAJE Film Madrid.
Cerdita (Piggy) by Carlota Pereda, 14' - BEST LIVE-ACTION SHORT FILM at the 2019 Goya Awards
Ato San Nen by Pedro Collantes, 25'
Domesticado (Domesticated) by Juan Francisco Viruega, 17'
All the short films are presented in original language (Spanish) with English Subtitles.
+++ Part Two +++
21:00: Homage to Bruce LaBruce with the screening of No Skin Off My Ass. The film is followed by the Q&A with Jürgen Brüning, producer of the film and director of the Porn Film Festival.
Bruce LaBruce is one of the fathers of queercore, a cultural and social movement that began in the mid-1980s as an offshoot of punk that states its discontent with society's disapproval of the gay, bisexual, lesbian and transgender communities.
We will homage him with the screening of his first and seminal film "No Skin Off My Ass", a low-rent semi-remake of Robert Altman's That Cold Day in the Park - with LaBruce himself taking the Sandy Dennis role.
A punk hairdresser with a skinhead fetish (LaBruce) encounters a handsome, troubled young skinhead sitting on a park bench and manages to lure him back to his apartment, strip him naked and draw him a bath filled with Mr. Bubble.
In what would become the basic LaBrucian template, explicit sex and offbeat comedy intertwine with radical politics, here espoused by the skinhead's sister — played by G.B. Jones.
Shot on grainy Super 8 blown up to 16mm, with LaBruce's exaggeratedly emotive voiceover scoring the action, No Skin Off My Ass is "sweeter than Warhol, subtler than Kuchar, sexually more explicit than Van Sant" (Amy Taubin, The Village Voice). His filmmaking style is marked by a blend of explicitly pornographic depictions of sex with more conventional narrative and filmmaking techniques, as well as an interest in extreme topics which mainstream audiences might dismiss as shocking or disturbing taboos.
Canada, 1993, English, 73'.
Tickets for the opening cost: Part 1: 7,50€ Part 2: 7,50€ Part 1 + Part 2: 12€.
---
Plot: A lonely hairdresser watches the title sequence of "That Cold Day in the Park" then visits a local park to invite a down-and-out skinhead to his apartment. He draws the silent man a bath and talks to him as he soaks. He locks his guest in a bedroom. Next day, the skinhead leaves through the window and visits his sister, who's making a film called "Sisters of the SLA." He helps with a screen-test. The hairdresser has dreams and fantasies involving the skinhead, the skinhead returns to visit him, and then the filmmaker pays a call on the two men, exposing her brother as faking his silence and pretending a lack of sexual interest. Fantasies can come true.