Valley of Souls
(Tantas Almas)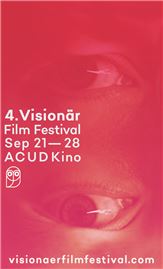 Vorstellungen vom 25.09.2020 bis zum 26.09.2020.
Infos
Kolumbien 2019
Sprachen(OF): englisch, flämisch, französisch, latvian, polnisch, russisch, spanisch
Regie: Nicolás Rincón Gille
Drehbuch: Nicolás Rincón Gille
137 min
Zur Website des Filmes
IMDb (english)
4. Visionär Film Festival
German Premiere
𝘛𝘩𝘦 𝘳𝘪𝘷𝘦𝘳 𝘰𝘧 𝘊𝘰𝘭𝘰𝘮𝘣𝘪𝘢𝘯 𝘴𝘰𝘶𝘭𝘴
The first fiction feature by Colombian director Nicolás Rincón Gille Tantas Almas is a harrowing story about memory ripped and regained at any cost, even with illusion.
José, a Colombian fisherman, returns home after his fishing trip. He calls his three children at roll call, but only the girl answers his calls, upset. The paramilitaries have taken Dionisio and Rafael, the brothers. Overwhelmed by grief, José, aware of the worst, goes in search of their remains along the river to give them a burial, to give peace to the wandering souls of his children.
Winner of the Etoile d'Or at the Marrakech Film Festival, Tantas Almas is an epic, tragic, solitary, animistic journey of a man who symbolizes a piece of Colombia and the brutal ethnic cleansing suffered during the Colombian civil war between 1998 and 2002 by a populist paramilitary organization Death and Cleanliness.
A song of subdued pain, which has its backbone in the Magdalena River, the tomb of corpses abandoned in a water from which it is even forbidden to fish for human remains, whole bodies: penalty of death for those caught in the fault.
Tantas Almas is embodied by José Arley de Jesús Carvallido Lobo, who carries all the strength, despair, and courage of an unequal struggle guided by blind love, chance, solidarity, hatred, terror, and resignation. A story through images of high emotional and visual maturity: a silence and a soul that never leaves us. A denunciation of the atrocities of war, of men, of destiny.
𝑇𝑖𝑐𝑘𝑒𝑡𝑠: 8€ | OV w/ Eng subs. | The venue is barrier-free.