Pahokee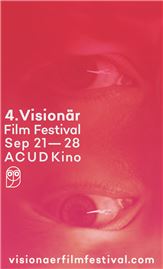 Vorstellungen vom 22.09.2020 bis zum 24.09.2020.
Infos
Frankreich, USA 2019
Sprache(OF): englisch
Regie: Ivete Lucas(co-director), Patrick Bresnan(co-director)
Drehbuch: N/A
112 min
Zur Website des Filmes
IMDb (english)
4. Visionär Film Festival
Berlin Premiere
𝘛𝘩𝘦 𝘱𝘰𝘸𝘦𝘳𝘧𝘶𝘭 𝘱𝘰𝘳𝘵𝘳𝘢𝘪𝘵 𝘰𝘧 𝘢 𝘭𝘪𝘷𝘪𝘯𝘨 𝘢𝘯𝘥 𝘧𝘰𝘳𝘨𝘰𝘵𝘵𝘦𝘯 𝘈𝘮𝘦𝘳𝘪𝘤𝘢
From the Sundance Film Festival, a complex work of social realism of the new American cinema:
Pahokee is a powerful portrait of a small rural town in the Florida Everglades.
A close-knit community fighting financial insecurity and a bleak future.
The camera pays attention to detail, thanks also to a hyperrealistic photography, capturing the daily life of the city with a wealth of nuanced detail.
From beauty contests to school and sports events, Ivete Lucas e Patrick Bresnan represent gender and identity ideas through social and collective rituals.
Pahokee is a direct heir of the Wiseman documentary tradition.
𝑇𝑖𝑐𝑘𝑒𝑡𝑠: 8€ | OV w/ Eng subs. | The venue is barrier-free.
---
Plot: In a small agricultural town in the Florida Everglades, hopes for the future are concentrated on the youth. Four teens face heartbreak and celebrate in the rituals of an extraordinary senior year.