Ojos Negros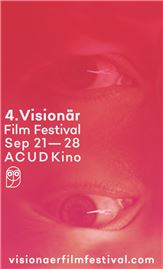 Vorstellungen vom 23.09.2020 bis zum 27.09.2020.
Infos
Spanien 2019
Sprache(OF): spanisch
Regie: Iván Alarcón, Ivet Castelo, Marta Lallana, Sandra García
Drehbuch: Iván Alarcón, Ivet Castelo, Marta Lallana, Sandra García
Darsteller: Alba Alcaine, Anna Sabaté, Julia Lallana
67 min
Zur Website des Filmes
IMDb (english)
4. Visionär Film Festival
Berlin Premiere
𝘈 𝘧𝘳𝘦𝘴𝘩, 𝘮𝘦𝘭𝘢𝘯𝘤𝘩𝘰𝘭𝘪𝘤 𝘢𝘯𝘥 𝘥𝘦𝘯𝘴𝘦 𝘧𝘢𝘳𝘦𝘸𝘢𝘭𝘭 𝘵𝘰 𝘤𝘩𝘪𝘭𝘥𝘩𝘰𝘰𝘥
Ojos Negros is an astonishing direct debut feature by two very young Spanish directors: Marta Lallana and Ivet Castelo. It shows incredible maturity and exceptional sensitivity on a theme that is more than just a subject: Paula's (Marta Lallana, the younger sister of one of the two directors) transition to the adult world, during a summer spent by her grandmother and aunt at the Aragonese pueblo Ojos Negros.
Yet the portrait is fresh, not at all superficial and full of small and universal truths, centred on the figure of Paula and her rites of passage.
Paula finds her aunt as harsh and ruthless as the Aragonese landscape in which she is immersed and her grandmother is very old and sick. It seems to be a long lonely summer for the young girl, in contact with nature and the simplicity of life in a small village: but she immediately manages to make friends with Alicia (Alba Alcaine). At Alicia's side, Paula tastes freedom for the first time swimming in the lake, setting her aunt's dog free, fleeing from the religious processions of the village and for the first time in her life she will understand the sense of detachment, the temporariness and mutability of others' feelings, the smell of death, the reality of family ties. Paula begins to understand...
Ojos Negros is a beautiful promise of the cinema of the future.
𝑇𝑖𝑐𝑘𝑒𝑡𝑠: 8€ | OV w/ Eng subs. | The venue is barrier-free.
---
Plot: "Paula, a thirteen year old girl, starts to experience certain complications in the relationships with her family and friends. In order to be with her ill grandmother, which she barely ...