Obscure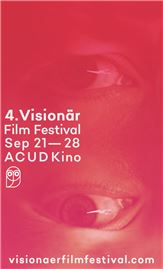 Vorstellungen vom 22.09.2020 bis zum 25.09.2020.
Infos
USA, China 2018
Sprache(OF): englisch
Regie: Kunlin Wang
Drehbuch: Kunlin Wang, Stella Zhou
Darsteller: Chris Cleveland, Gene Arroyo, Kylr Coffman, Lorell Bird Dorfman
91 min
Zur Website des Filmes
IMDb (english)
4. Visionär Film Festival
German Premiere
𝘛𝘩𝘦 𝘲𝘶𝘦𝘦𝘳 𝘭𝘰𝘰𝘬 𝘱𝘢𝘪𝘯𝘵𝘴 𝘵𝘩𝘦 𝘳𝘦𝘢𝘭𝘪𝘵𝘺 𝘰𝘧 𝘣𝘭𝘰𝘰𝘥 𝘵𝘪𝘦𝘴
The film marks Kunlin Wang's debut as a feature film director, after a Masters in Film Production at Chapman University's Dodge College of Film and Media Arts.
Kunlin Wang has always been attracted to stories of deviance, subcultures, and marginalization. Obscure is an ancient and modern film that blends ancestral instincts with an experimental technique and narrative.
We are on a farm, immersed in the ritual and harsh life of a family: Henry, the father, Jamie, the son, and Lou, the daughter. The three of them live in complete isolation, dedicated solely to farm management and their own sustenance. The father is the master, managing the two children as he pleases. Brother and sister are similar, almost androgynous creatures. Through Jamie's gaze and the complicity between him and Lou, Kunlin Wang immerses us in the (male) competition, in a queer sexuality, and in the stages of awareness, emancipation, and an ending that links the relationship between victim and executioner.
𝑇𝑖𝑐𝑘𝑒𝑡𝑠: 8€ | OV w/ Eng subs. | The venue is barrier-free.
---
Plot: Trapped in father's nightmare, a boy tries to repeal the psychological repression by competing for his sister's sexual attention.