𝗛𝗼𝗺𝗮𝗴𝗲 𝘁𝗼 𝗖𝗵𝗲𝗿𝘆𝗹 𝗗𝘂𝗻𝘆𝗲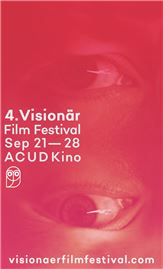 Infos
USA 1996
Regie: Cheryl Dunye
90 min
Zur Website des Filmes
4. Visionär Film Festival
This year Visionär will pay homage to 𝗖𝗵𝗲𝗿𝘆𝗹 𝗗𝘂𝗻𝘆𝗲, a world-renowned African American director, writer, and actress who emerged as part of the "Queer New Wave" of young filmmakers in the early 1990s.
Visionär will present her first feature film, 𝐓𝐡𝐞 𝐖𝐚𝐭𝐞𝐫𝐦𝐞𝐥𝐨𝐧 𝐖𝐨𝐦𝐚𝐧, that won the Teddy Award for Best Feature at the 1996 Berlin International Film Festival.
Set in Philadelphia, The Watermelon Woman is the story of Cheryl (Cheryl Dunye), a twenty-something black lesbian struggling to make a documentary about Fae Richards, a beautiful and elusive 1930s black film actress popularly known as "The Watermelon Woman."
The Watermelon Woman is clearly a metaphor for Cheryl's search for identity, community, and love.
𝑇𝑖𝑐𝑘𝑒𝑡𝑠: 8€ | OV w/ Eng subs. | The venue is barrier-free.