𝗜𝗻𝗱𝗶𝗮𝗻𝗮𝗿𝗮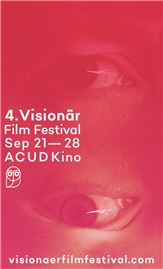 Infos
Brasilien 2019
Regie: 𝗔𝗻𝗱𝗿𝗲𝗮𝘀 𝗛𝗼𝗿𝘃𝗮𝘁𝗵, 𝗔𝘂𝗱𝗲 𝗖𝗵𝗲𝘃𝗮𝗹𝗶𝗲𝗿-𝗕𝗲𝗮𝘂𝗺𝗲𝗹
84 min
Zur Website des Filmes
4. Visionär Film Festival
Berlin Premiere
𝘈 𝘵𝘪𝘳𝘦𝘭𝘦𝘴𝘴 𝘢𝘯𝘥 𝘪𝘯𝘥𝘰𝘮𝘪𝘵𝘢𝘣𝘭𝘦 𝘮𝘪𝘭𝘪𝘵𝘢𝘯𝘵 𝘵𝘳𝘢𝘯𝘴𝘨𝘦𝘯𝘥𝘦𝘳 𝘪𝘯 𝘉𝘰𝘭𝘴𝘰𝘯𝘢𝘳𝘰'𝘴 𝘉𝘳𝘢𝘻𝘪𝘭
Indianara is a tireless fighter. A transgender militant whose life is dedicated to fighting oppression.
Aude Chevalier-Beaumel and Marcelo Barbosa immerse us in a docu-film that is everyday life in the transgender community of Brazil, which imposes itself with indignation, fraternal love, and determination.
Every day is constructed as a struggle against oppression or contempt. An ongoing commitment that becomes, to all intents and purposes, political. Between vitality and a frightening reality to face, we remain touched first of all by Indianara, solid as a rock, sweet and sensitive.
And by all the characters we meet: their diversity embodies pain, identity, pride in being different, and joy in communicating it. Indianara focuses her latest battle against attacks on her movement, becoming a guide for all those who fight for freedom and self-determination.
𝑇𝑖𝑐𝑘𝑒𝑡𝑠: 8€ | OV w/ Eng subs. | The venue is barrier-free.