Lillian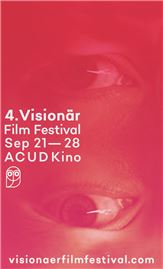 Vorstellungen vom 23.09.2020 bis zum 26.09.2020.
Infos
Österreich 2019
Sprachen(OF): englisch, russisch
Regie: Andreas Horvath
Drehbuch: Andreas Horvath
Darsteller: Patrycja Planik
130 min
Zur Website des Filmes
IMDb (english)
4. Visionär Film Festival
𝘛𝘩𝘦 𝘨𝘳𝘪𝘱𝘱𝘪𝘯𝘨 𝘢𝘯𝘥 𝘱𝘢𝘪𝘯𝘧𝘶𝘭 𝘫𝘰𝘶𝘳𝘯𝘦𝘺 𝘰𝘧 𝘢 𝘸𝘰𝘮𝘢𝘯 𝘩𝘢𝘳𝘥 𝘵𝘰 𝘧𝘰𝘳𝘨𝘦𝘵
Inspired by the story of Lillian Alling in 1927, and presented at the latest edition of the Cannes Film Festival in Quinzaine des Réalisateurs, Lillian is Andreas Horvath's modern vision.
A young Russian girl with no money and no job, stranded in New York, she decides to return to Russia on foot, trying to cross the border into Alaska.
Within a universal and "symbolic" imagination, we accompany the strange journey of a determined woman, in search of something: her homeland? To overcome her own limits? To return to her origins?
This visionary film, deeply rooted in the landscape, is an amazing journey of survival and discovery. Of America, its people and territory, now hostile and incredibly (un)welcoming (?).
A landscape with which Lillian seems to be immediately at ease, despite its immense vastness and in spite of its pitfalls. In one way or another, she always manages to get away with it.
Produced by Ulrich Seidl, the film is a skillful work of subtraction, magnetic and painful, but also compelling and intriguing. I also deserve credit for the extreme empathy of its protagonist, Patrycja Planik.
𝑇𝑖𝑐𝑘𝑒𝑡𝑠: 8€ | OV w/ Eng subs. | The venue is barrier-free.
---
Plot: An emigrant in New York decides to walk back to her home in Russia.