L.A. Tea Time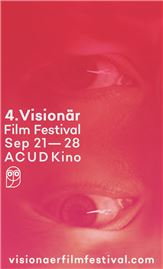 Vorstellungen vom 22.09.2020 bis zum 23.09.2020.
Infos
2019
Regie: 𝗦𝗼𝗽𝗵𝗶𝗲 𝗕𝗲́𝗱𝗮𝗿𝗱-𝗠𝗮𝗿𝗰𝗼𝘁𝘁𝗲
84 min
Zur Website des Filmes
4. Visionär Film Festival
German Premiere
𝘔𝘰𝘥𝘦𝘳𝘯 𝘱𝘪𝘭𝘨𝘳𝘪𝘮𝘢𝘨𝘦 𝘪𝘯 𝘴𝘦𝘢𝘳𝘤𝘩 𝘰𝘧 𝘢𝘯 𝘢𝘶𝘵𝘩𝘰𝘳
L.A. TEA TIME is an unusual travelogue which is at times meditative and at times haunted, recounting the adventures of Sophie and Isabelle with humor and a soft touch of magic.
The writer and director, Sophie Bédard Marcotte, creates a biographical account of her quest for a meeting with the filmmaker Miranda July (Me and You and Everyone We Know (2005), The Future (2011).
The resulting piece is about the often grueling and thankless process of independent and low-budget film creation and a personal self-discovery that is modest yet beautiful.
The film seems like a genuine homage to the genius Chantal Akerman who is oddly cast in the film as a divine creature that talks from heaven directly to Sophie.
In a way, this documentary bears resemblances with the cinema of the Belgian director: the still camera portraying the daily life of the author, a nearly inexistent plot, and a pilgrimage to find meaning in an empty modern world.
The strongest aspect of the film is that it incorporates all these resemblances with a sophisticated and extraordinary sense of humor.
𝑇𝑖𝑐𝑘𝑒𝑡𝑠: 8€ | OV w/ Eng subs. | The venue is barrier-free.