Short Film Competition # 3
(Short Film Competition # 3)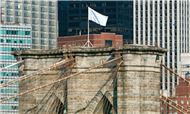 Vorstellung am 19.01.2016
Infos
2015
Zur Website des Filmes
Trailer ansehen
14. Internationales Festival Zeichen der Nacht / Signes de Nuit
Wayward
Kira Richards Hansen
Danemark
2014 / 0:19:00
A coming-of-age story about a 14-year-old girl who works at a car mechanic's and hangs out with her friends. She challenges boundaries in her search for identity, but her behaviour has repercussions that force her to acknowledge new aspects of who she is.
A Random Act of Kindness
Andrei Gruzniczki
Romania
2015 | 0:27:300
A couple tries to rescue a stray dog run over by a car, amidst general indifference. A certain social understanding of what is good, a certain model of social responsibility that is catching on now tugs at them, and they respond. They collect the dog off the street and take it to a private clinic. The dog is too badly hit and cannot be saved. However, the two wannabe rescuers come to be involved, both financially and emotionally, in euthanizing the dog. They feel abused. Moreover, they have to also take care of the dog's "funeral", since that is the law. In the end, they come to feel "punished" for the good deed they attempted to do. Revolted, they throw the dog onto a heap of garbage.
Times in Competition
Toti Loureiro, Ruy Prado
Brasil
2015 / 0:22:00
After Márcio lost his scholarship for the preparatory course, he faces his last chance to be admitted to Med school. As the qualification exam approaches, he dives into a universe of competition, paranoia, and violence.
Symbolic Threats
Matthias Wermke, Lutz Henke, Mischa Leinkauf
Germany
2015 | 0:15:00
Poetry or threat? An act of surrender or perhaps art? These were the theories that New York puzzled over last summer. How can one incident be interpreted in so many ways? By means of press reports, Symbolic Threats allows the public at large to express their extreme disparity of interpretation. Inspired by the heated debate over the two "White American Flags" that suddenly appeared on the towers of New York City's iconic Brooklyn Bridge, the film asks what kind of societal scope art has in the present day. What happens when threatened freedom reinstates art with the element of danger? Who or what makes it into a threat? Are we safe in the city? What is next?
Circadian Rhythms
Tom Bailey
Great Britain
2015 | 00:08:15
A young man has to come to terms with a mysterious epileptic condition that compels him to run at night, experiencing feelings of deep depression and transcendent euphoria. As his everyday life begins to seem fickle in comparison to these