Short Film Competition # 1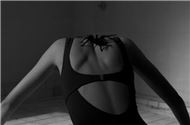 Vorstellung am 18.01.2016
Infos
2015
Zur Website des Filmes
14. Internationales Festival Zeichen der Nacht / Signes de Nuit
Contes exceptionnels d'une équipe de jeunes filles
Chapitre 1: Les araignées
Tom Espinoza
Argentina, Vénzuela
2015 | 0:10:00
Arachnids, is a synchronized swimming team made up of 5 teenagers girls. One day, Nina, the new team member, discovers a dark connection between her companions and a nest of tarantulas.
I am a Spy
Sarah Wood
Great Britain
2015 | 00:22:00
It was only in the twentieth century we needed papers to have an identity. Kafka's Joseph K scrabbled in his pocket for something better than a bicycle license to prove who he was in the brave new world where official documents separate those who belong from those who are not allowed to belong. The borders of the new nation state offered frames for subterfuge. What happened on one side of the border had to be understood on the other. In the century when we invented aviation, when we invented cinema, in an age when we can move more and see more than any other point in history why have we become so watchful and so performative? I Am A Spy is a film that observes this watchfulness.
Anahi
Camila Rodriguez Triana
Colombia
2014 / 0:12:00
In ANAHÍ there is a separation: a daughter grows with the absence of her mother and mother live without seeing her daughter grow. Each one has a picture of the other built in his memory. It is a metaphor of separation and illusion and imagined image of the other when you are away. An image that exists in the mind, in an imaginary world, but that is not real. An image that can not be touched, that in our attempt to catch it disappears
A Movie for You
Ein Film für Dich / Filmi baraye to
Iman Behrouzi
Iran, Germany
2015 | 00:25:00
An Iranian filmmaker wants to move to Germany. There is a problem, though. He has to leave his girlfriend behind. Forced to choose between love and ambitions, he plans to make a film of their first date. He asks some of his friends to stand in while he chose one of them for playing the role of his girlfriend. The women don't rest in a passive position. A documentary about youth, love and longing set in nowadays Iran.
Gust of Wind on the mount Sainte-Vitoire
Coup de vent sur la Sainte-Victoire
Léo Zarka
France
2015 | 0:07:30
In the middle of a scorching summer night, the two first men met at the foot of the mount Sainte-Victoire. The storm awakens, it's the day where it all began.
August
Jeroen Perceval
Belgium
2014 | 00:20:00
Profound experiences, a rift is created between him and his family. The film was written, directed and mostly edited in 48 hours as part of sci-fi London's 48 hour film competition.