PICTOPLASMA - CHARACTER GATHERING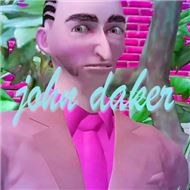 Vorstellung am 11.05.2017
Infos
Zur Website des Filmes
Das Festival PICTOPLASMA ist erstmalig im ACUDkino zu Gast!
On Thursday, this year's featured artists turn ACUD MACHT NEU into a creative playground.
Sophie Koko Gate performs with her band, John Daker, followed by a mix of tropical bass music by Daniel Haaksman.
In the cinema upstairs, the Incredibly Short Film Festival awaits you for a curated selection of animated GIFs—pearls only!