Internationales Festival SIGNES DE NUIT - Kurzfilm Wettbewerb 3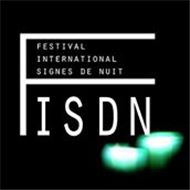 Vorstellung am 22.01.2017
Infos
Zur Website des Filmes
Seit 2003 ist das Internationale Festival SIGNES DE NUIT in Paris und weltweit aktiv. In diesen Jahren haben wir mehrere tausend Filme aus etwa 70 Ländern präsentiert in unseren jährlichen Hauptfestivals und ebenso in etwa 140 Programmen in Zusammenarbeit mit kulturellen Institutionen und Festivals in bisher 33 Ländern, etwa in Algerie, Australie, Brasilien, Chile, Indonesien, Japan, Kuba, Libanon, Litauen, Peru, Russland, Slovenien, Tunesien, Türkei, Ungarn, USA ....
Kurzfilm 3 / 1:30:00
Leeches
Sethi Payal / India / 2016 / 0:26:00 BER PRE
In the chaotic old city of Hyderabad, 16-year old Raisa hatches a dangerous & improbable plan to save her younger sister from becoming a one-day bride.
Arnie
Rina B. Tsou / Taiwan, Philippines / 2016 / 0:24:00 BER PRE
Docked at the port of Kaohsiung, Filipino seaman Arnie buys a ring with the help of his mates, to propose to his girlfriend back home.
The supposedly happiest moment of his life soon takes a downward spiral when he finds out she is pregnant - but he is not the father of the child.
FIRAQ
Kalli Zifou / Great Britain / 2016 / 0:10:12 GER PRE
A Syrian couple during their final moments together as they cannot both afford to seek for refuge.
The Woodpeckers of Rotha (Dayaa)
Bibhusan Basnet, Pooja Gurung / Nepal, France / 0:16:00 GER PRE
Atimaley and Devi's village is haunted by memories. When a dear friend leaves the village without saying "goodbye", the old couple faces a dilemma; to keep living with the memories or to leave the village for good?
Why create anything when everything ends as dust and grime? Is it for the sake of remembrance? Is it for the immortality of the subject or the 'artist' itself? Or for the hope that our 'work of art' will one day come alive and lift our souls from this mess of life ? 'Dadyaa'
started out as an exercise to test these very themes around an old couple in the highlands of Jumla. But once again, life happened and the wonderful mess around it helped us as directors to draw parallels between our fictious world and the reality that exists in remote Nepal.
Madre
Simón Mesa Soto / Sweden / 2016 / 0:14:00 GER PRE
16 year-old Andrea leaves her neighborhood in the hills of Medellin to attend a downtown casting call for a porno film.