Internationales Festival SIGNES DE NUIT - Kurzfilm Wettbewerb 2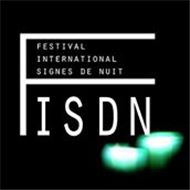 Vorstellung am 21.01.2017
Infos
Zur Website des Filmes
Seit 2003 ist das Internationale Festival SIGNES DE NUIT in Paris und weltweit aktiv. In diesen Jahren haben wir mehrere tausend Filme aus etwa 70 Ländern präsentiert in unseren jährlichen Hauptfestivals und ebenso in etwa 140 Programmen in Zusammenarbeit mit kulturellen Institutionen und Festivals in bisher 33 Ländern, etwa in Algerie, Australie, Brasilien, Chile, Indonesien, Japan, Kuba, Libanon, Litauen, Peru, Russland, Slovenien, Tunesien, Türkei, Ungarn, USA ....
Topcoat / Inka Rusi / Finland / 2016 / 0:08:30 PRE?
The films opens with an elderly woman is in a taxi coming home from a party carrying a bouquet of flowers and a cake box. She begins to listen to a poem by William Blake. She arrives at her house, unaware that she is being watched by someone. The looker is a young man working on his inspiration. Gradually their two worlds begin to merge as the poem works as a bridge. He is working through his obsessions in his art as the woman is reflecting on life. She moves within the realms of the classical world and he as a young maker is working on reworking the classics. The elderly woman is displayed on his wall when she was young wearing the same dress and coat that she is wearing now. As the film unfolds the question about who is the inspiration and who is the muse becomes unclear
Counterlight / Maya Zack / Israel / 2016 / 0:23:30 GER PRE
A hypnotic journey into the depths of consciousness that follows the traces of poet Paul Celan An archivist listens to extracts from recordings by Celan and resurrects the past in a female alchemy.
Ferris Wheel / Phuttiphong Aroonpheng / Thailand / 2015 / 0:24:00 PRE ?
A stateless woman crosses the river between Thailand and Myanmar with her 5-year-old son to find a job in the city. On their journey, they meet a mysterious monkey mascot who takes them to an unexpected destination with a colourful ferris wheel.
Schwarm / Eugen Meher / Germany / 2016 / 0:12:00 GER PRE
12-year-old Leon would to anything to belong to a group of youngsters from his school. While seeking for attention, he gets into a conflict with the ruthless leader Ecke. He dares him to shoot a bird with an airgun to be accepted as a full member.
0068 Sniper's Nest (Dispozitiv 0068) / Radu Barbulescu / Roumania /
2015 / 0:19:00 BER PRE
A sniper is planted inside a top floor apartment to keep the area secured for the ongoing NATO Summit. He discovers the owner of the apartment lying in bed - a half paralyzed, old woman that never talks.
Once Neluta, the caretaker, is gone, the two of them are left together in an awkward silence. Suddenly, the old lady makes the sniper an odd request that will change both of their lives.
American Reflexxx / Alli Coates, Signe Pierce / USA / 2014 / 0:14:00 PRE ?
/ A social experiment with performance artist Signe Pierce who walked the streets of Myrtle Beach, South Carolina in a sexy tight dress and mask. Director Alli Coates and Pierce agreed not to communicate until the experiment was over, but never expected the terrible responses. A technicolour spectacle that elicits questions about gender stereotypes, mob mentality and violence in America.