Internationales Festival SIGNES DE NUIT - Focus: Deutschland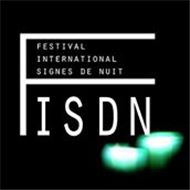 Vorstellung am 22.01.2017
Infos
Zur Website des Filmes
Seit 2003 ist das Internationale Festival SIGNES DE NUIT in Paris und weltweit aktiv. In diesen Jahren haben wir mehrere tausend Filme aus etwa 70 Ländern präsentiert in unseren jährlichen Hauptfestivals und ebenso in etwa 140 Programmen in Zusammenarbeit mit kulturellen Institutionen und Festivals in bisher 33 Ländern, etwa in Algerie, Australie, Brasilien, Chile, Indonesien, Japan, Kuba, Libanon, Litauen, Peru, Russland, Slovenien, Tunesien, Türkei, Ungarn, USA ....
German / 1:42:00
Mr. and Mrs. Mueller (Herr und Frau Müller)
Dominique Klein / Germany / 2016 / 0:14:00 BER PRE
They call themselves the Sunshine family, have lively discussions about politics and gas prices, take trips and are faithfully devoted to each other after many years of marriage, including the good morning kiss...
Mrs. Müller loves Mr. Müller, and he loves her unconditionally.
They've been married for 45 years now. 18 years ago he suffered a stroke with a subsequent locked-in-syndrome, Mr. Müller is no longer able to talk, and can merely move his eyelid and one thumb. With the help of portable lifts and a wheelchair, Mrs. Müller lifts him out of bed, takes him for walks and feeds him beer through his stomach tube.
Most of all, she helps him communicate with coded messages by blinking. Mrs. Müller laughs, Mr. Müller grins. The film tells the story of their love. Even though Mr. Müller is no longer able to talk, this couple has way more to say than many others.
Treffen zwischen parkenden Autos
Anna Linke / Deutschland / 016 / 0:26:00
Eine junge Frau wird auf ihrem Heimweg vergewaltigt und lernt ihren Vergewaltiger auf eine ungewöhnliche Art und Weise kennen.
/ A woman is raped on the way home, but gets to know her assaulter in an unusual way.
Kryo
Christoph Heimer / Deutschland / 2016 / 0:30:00
David (41) tries to cheat the death of his wife Evelyn (37) through the help of cryonics. When they wake up from cryo sleep in the far future, they find themselves to be alone and trapped inside a deserted cryo facility. But even after hundreds of years David has to learn the hard way that death is an undeniable part of life.
Dann muss es ja ein was weiß ich was Gutes geben
Florian Dedek / Germany / 2016 / 0:32:00 BER PRE
'Then indeed there's got to be, what do I know, something good' is a quote from the conversation Fassbinder has with his mother at the beginning of Germany in Autumn: the momentous essay-film that continues to be associated with the Red Army Faction (RAF) to this day. 38 years later a son once again talks to his mother. The thirty-minute film is his attempt to establish connections, seek traces, and reconstruct different stories without necessarily aligning them. One of these stories is the history of a radio mast that was blown up in 1986. Another one is the political story of people being illegalized due to state suspicion and collective silence. Also, there is the media history of the RAF. Its aesthetic-political appearance appealed to the arts, which the film traces and enacts in past and present. And last but not least, it is the personal story of Dedek whose parents were sentenced for an attack they never carried out.
(Svea Bräunert)