Internationales Festival SIGNES DE NUIT - Dokumentarfilm Wettbewerb 2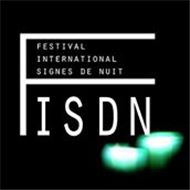 Vorstellung am 21.01.2017
Infos
Zur Website des Filmes
Seit 2003 ist das Internationale Festival SIGNES DE NUIT in Paris und weltweit aktiv. In diesen Jahren haben wir mehrere tausend Filme aus etwa 70 Ländern präsentiert in unseren jährlichen Hauptfestivals und ebenso in etwa 140 Programmen in Zusammenarbeit mit kulturellen Institutionen und Festivals in bisher 33 Ländern, etwa in Algerie, Australie, Brasilien, Chile, Indonesien, Japan, Kuba, Libanon, Litauen, Peru, Russland, Slovenien, Tunesien, Türkei, Ungarn, USA ....
Doc 2 / 1:47:00
Distant... / Leyra Toprak / Turquie / 2015 / 0:16:00
The movie observes the Kobanê war's influence on people and nature, and also the Kobanian guerrilla women's rebellion against the approach, which has for years ignored women's historical values in a male dominated society.
Woman and her Car / Loïc Darses / Canada / 2015 / 0:18:00 Rotterdam 2016 BER PRE
On 31 December 2003, Lucie Tremblay decided to write to the man who abused her between ages eight and twelve. She is determined to personally deliver the letter. She films her journey to gain closure for the trauma that has haunted her whole life.
When her son finds the footage well over a decade later, he decides to turn it into a film: A Woman and her Car.
An intimate homage to the courage of an exceptional woman who decided to stand up for herself and a savage condemnation of the bastards who abuse the innocence of others and think they can get away with it.
A 157 / Behrouz Nouranipour / Iran / 2015 / 1:13:00 BER PRE
One of the most horrifying Isis operations was the physical and cultural genocide of the Yezidi Kurds in Iraq. After conquering the Shingal region west of Mossul the terrorist militia began to systematically kill the male population while thousands of children, girls and women were kidnapped, enslaved, forced into marriage or raped. A157 is a filmmaker look at three pregnant girls recounting their stories of war, violence and sexist conquest in a land where people have no more dreams.