Internationales Festival SIGNES DE NUIT - Dokumentarfilm Wettbewerb 1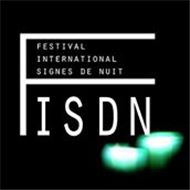 Vorstellung am 21.01.2017
Infos
Zur Website des Filmes
Seit 2003 ist das Internationale Festival SIGNES DE NUIT in Paris und weltweit aktiv. In diesen Jahren haben wir mehrere tausend Filme aus etwa 70 Ländern präsentiert in unseren jährlichen Hauptfestivals und ebenso in etwa 140 Programmen in Zusammenarbeit mit kulturellen Institutionen und Festivals in bisher 33 Ländern, etwa in Algerie, Australie, Brasilien, Chile, Indonesien, Japan, Kuba, Libanon, Litauen, Peru, Russland, Slovenien, Tunesien, Türkei, Ungarn, USA ....
Doc 1 / 1:47:00
Dum Spiro Spero / Pero Kvesic / Croatia / 2016 / 0:50:00
"Dum spiro spero" is a Latin saying meaning 'while I breathe, I hope'.
Until this day it has remained the motto of those who refuse to quit until the very last breath. Intertwining daily life, books and death, the author speaks about losing strength and the strength to cope with the loss. Everybody die the moment they are born, which is the greatest reason why to understand the values of life and enjoy the joys it gives. The acclaimed writer after a series of book made his first film and his literatal experience spoke in a cinematic language that reaches the level of his literature. Details of ordinary surrounding and daily life fit in with the story they engender. This film is to a great extent a one-man show, because next to the script and directing, the author also filmed all the material and played the mouth harp.
My privat War / Zelovic, Lidija / Netherlands / 2016 / 0:57:00 A / PRE?
How do you get to terms with your war history? And how can you ensure that your children don't have to carry this burden? In this very personal documentary Lidija Zelovic tries to answer this question.
Zelovic grew up in Bosniain the city of Sarajevo, then still Yugoslavia, where the civil war of 1992 divided the population. In 1993, she fled to the Netherlands. As a war correspondent for the BBC and later as a filmmaker, she kept trying to get closer to the truth about war.
What happens to a family long after the war is over? During the making of this film Zelovic finds that the real war is raging within people.
Even inside herself. To try and leave the past behind and no longer feel like a refugee, Zelovic tries to identify the source of hostility. She gets in touch with a cousin who was a sniper during the war, speaks with a journalist friend who was close to Mladic and goes on a holiday with her son back to the family roots.